How Does Adoption Work?
Give A Foster Child A Forever Home
We believe that children grow best in families. Today, there are approximately 107,000 children in the U.S. foster care system eligible for adoptions.
Our Adoption Services
The Bair Foundation is able to provide necessary support services and facilitate the adoption of eligible foster children and teens. 
Our adoptions services include:  
Child Preparation Services

Child Profiles

Family Profile / Family Preparation

Child Specific Recruitment

Finalization
These services vary by location. For more information, please contact the Bair office closest to you.

Foster-To-Adopt
When, for reasons of safety or other considerations, children cannot return to their birth homes, adoption and permanent legal guardianship offer opportunities for long-term stability.
Fostering-to-adopt reduces the number of moves a child makes and builds upon an already-established bond. Because both the parent and child have had time to form connections, they enter adoption with a better sense of what to expect. 
If you're interested in fostering-to-adopt, contact us today for more information.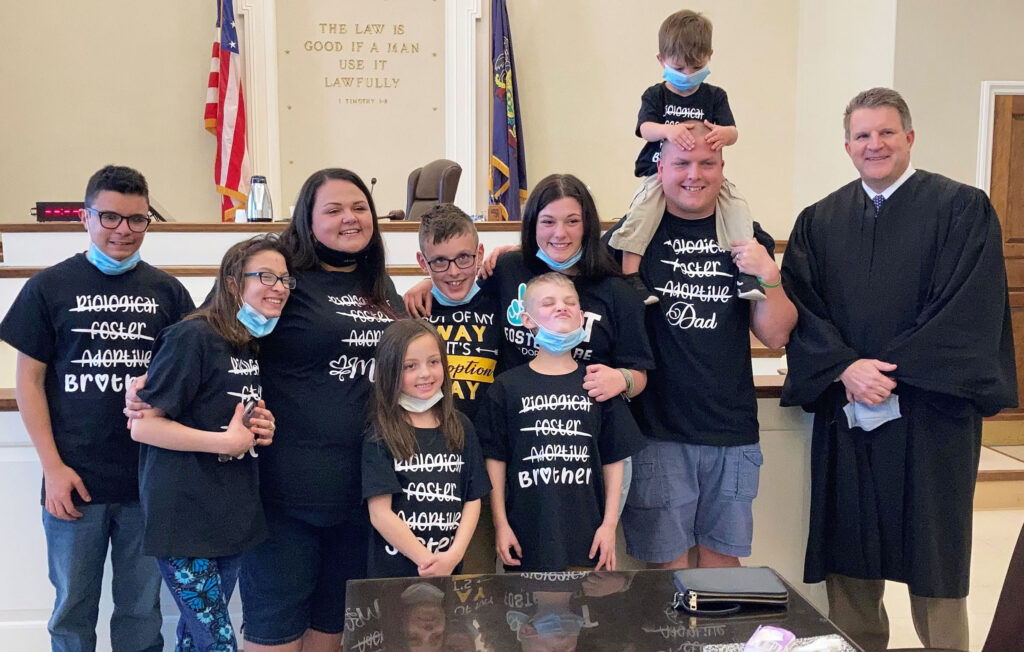 Adopting An Older Child
For older foster youth, the chance of being placed in a safe, loving, permanent home fades as time goes on. 
Can you imagine going through the most pivotal times of your life alone? 
Many foster teens will simply "age out" of the system when they turn 18, without a strong family connection or the necessary independent living skills to make it on their own. Nationwide an estimated 30,000 adolescents age out of the foster care system each year.
The Bair Foundation strives to find a safe, loving home for all children, regardless of their age.
Medically Needy Adoption
Three percent of children that come into the foster care system have complex medical needs and multiple health issues. These children come into state care when their birth families cannot afford or manage their severe medical problems. 
Many of these children also have a need for a forever family. As an alternative to placing them in a nursing home, we train foster families to meet their specialized medical needs in a home setting.  
A skilled, nurturing foster family can help a child not only thrive physically but emotionally as well. In some instances, these families desire to adopt these special children they have long cared for.
Frequently Asked Questions
The difference between foster care and adoption is foster care is meant to be temporary, while adoption is permanent. Foster-to-adopt means adopting a child through the foster care system to provide them with a permanent "forever" home.

There are approximately 425,000 children and teens in foster care in the United States; one-fourth of them are available for adoption.

Many times, while a child is in a foster home, they become eligible for adoption. Because of their commitment to the children placed in their home, the foster family can make the decision to adopt these children once the parental rights have been terminated. 

If a child cannot go back home, permanency is the best option.

No, The Bair Foundation actively recruits families who are willing to foster a child temporarily in order to help biological families in crisis.
With 250,000 children entering foster care each year, our work is never done.
You can take the first step toward providing the loving home that every kid deserves.
Become a Foster parent