From Foster Care to Adulthood
As foster youth grow into adolescence, they must try to navigate their way to becoming independent and responsible in a timely manner.
After reaching the age of 18, 20% of the children who were in foster care will become instantly homeless. These teens face unique obstacles as they begin to leave care and dive into their adult lives.
Resources For Foster Youth
As foster teens prepare for their next adventure, whether it be college, technical school or another path to adulthood, they will face many difficult and confusing challenges, especially without the support from a family. Many transition-aged youth do not know of the 'aging out' foster care programs available to help support success in adulthood. With a little work and a lot of love, your foster child will leave your home ready to succeed as a hardworking member of society.
Only 2.5 percent of children who grow up in foster care graduate from a four-year college (foster-care-newsletter.com). With half of a million foster children in the United States, attending school and paying for an education involves some intimidating challenges. However, there are several programs that offer scholarships, grants and loans that are exclusively available to students who are currently in foster care.
The U.S. Department of Education offers a Foster Care Transition Toolkit, which helps guide teens and provides resources to assist their transition into adulthood, and specifically into college opportunities. The education section offers tutorials on financial aid as well as tips on what to look for when choosing a college. This guide also includes suggestions if college isn't an option.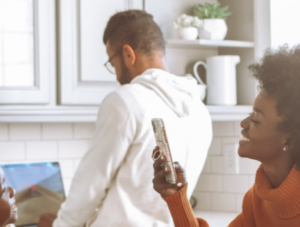 Many organizations and programs are trying to help each child receive an education. There are private funds and state specific funds earmarked for eligible fostered youth to apply for national colleges and universities. Please visit collegescholarships.org for more information on grants and scholarships specifically geared towards fostered youth.
Another great resource for college-bound teens in foster care is Foster 2 Success. They offer help with book money, living stipends, and emergency funding for unexpected expenses. They also provide academic coaches, personal mentors, care packages, and internship opportunities.
There are many successful and sustainable mentorship programs throughout the country that can offer guidance and support for teens.
National mentoring organizations:
We also encourage you to read FosterClub's "it's T time" to become familiar with steps each foster child should take before they leave care. FosterClub recommends 21 things to do before they transition to make sure they have a successful journey to independence.
Become a foster parent
The summer between high school and college is a crucial transition point for fostered teens where they are expected to become fully independent adults, but still require the help and support that a regular teen would have. During this time, foster youth are struggling with basic needs like housing or the cost of buying textbooks, registering for classes, or difficulty finding a job. This is a gap that needs to be addressed. Fostering teens gives you a chance to teach them life skills that foster care does not adequately prepare them for. Your influence as a foster parent during this transition period may be the support needed throughout this difficult yet exciting time. Fostering a teenager is not just for the present, it's setting them up and preparing them for the rest of their lives. As someone who has already been a teenager, your wisdom, experience and knowledge will be indispensable.
If you're interested in becoming a foster parent or looking for resources as a current foster parent, contact us. We offer the assistance you need to help you get started on the right foot with confidence.
Contribute
At The Bair Foundation, we offer a way to help our fostered youth. The Edward B. Massey, Jr. Scholarship at Bair is available to all graduating seniors of The Bair Foundation and can be renewed each year. Students may apply for the scholarship by contacting their Social Service Worker or Executive Assistant Susan Chabal at schabal@bair.org or by calling the National office at 800-543-7058.
Donations are also welcome to help financially support teens in foster care.
By preparing teens to be able to achieve their educational and career goals, you may discover that you can have more of an impact than you ever imagined! By using these resources, you can help lead a successful path to adulthood for the foster youth who every year venture out on their own.
Every year, more than half a million children are the victims of abuse and neglect.
When these children enter foster care, we provide foster families with the support they need to turn tragedy into hope.
Become a Foster parent