A Spirit of Thankfulness
"In all things, give thanks." - I Thessalonians 5:18
During the Thanksgiving season, and as we approach The Bair Foundation's 55-year anniversary, we can't help but reflect on how the Lord has been working in every season.  
"Give thanks to the Lord, for He is good; his love endures forever." – I Chronicles 16:34 
With the growing number of children and teens in foster care across the United States, our work is never done, but we are incredibly thankful to the many people who help to see our mission through every day.
Social Workers

The commitment and tireless efforts of our social workers, counselors, administration, and other support staff is unmatched. We couldn't do this without them, and we are so grateful for them. 
bair staff

We have over 500 staff members in nine states and, from accounting and IT at our National office, to the secretaries in each office, every person plays an important part in what we do. Our staff are the most caring and dedicated individuals, and we are incredibly thankful for their hard work!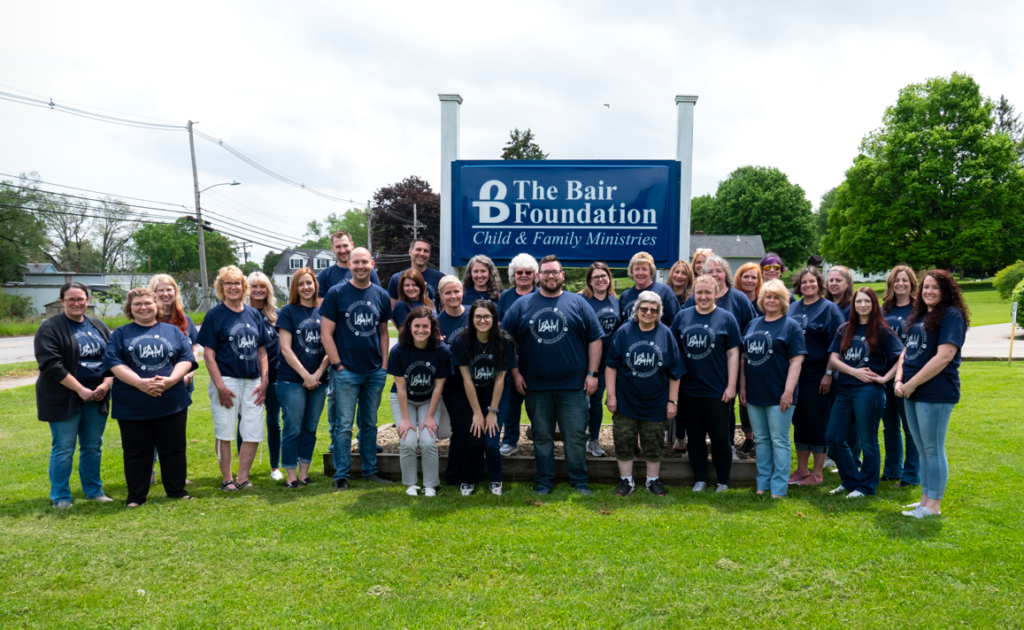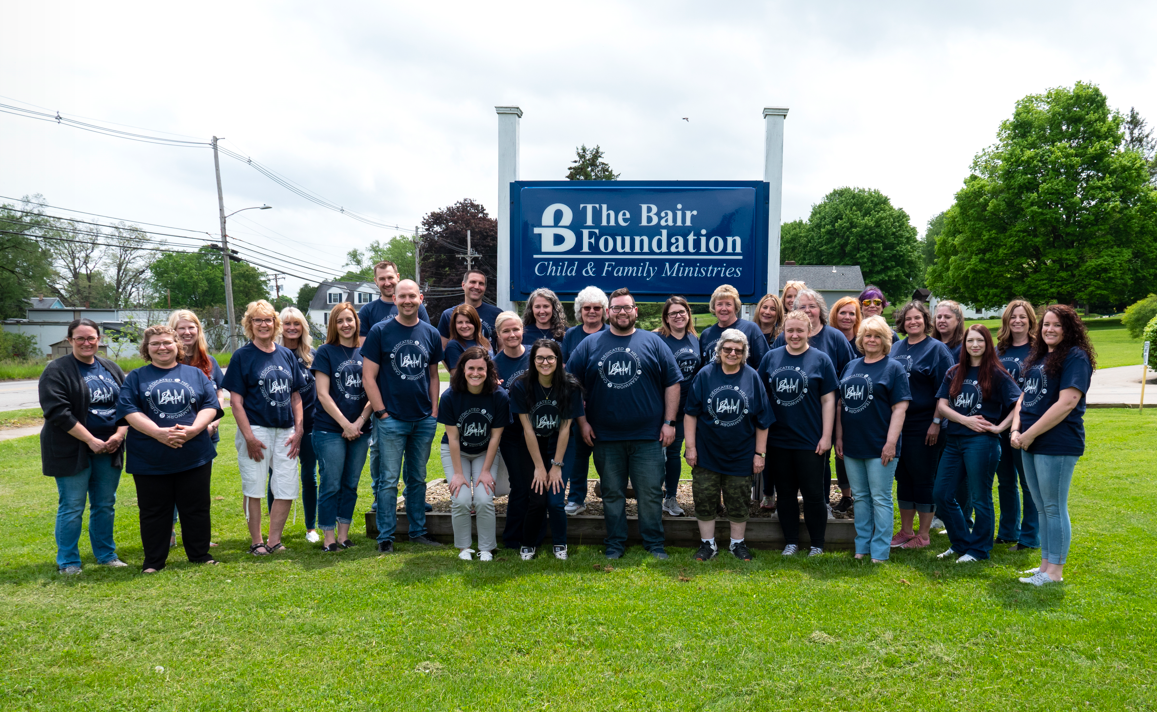 foster and adoptive parents
Of course, we couldn't see our mission through each day without all of our foster and adoptive parents. We are often in awe of the love, patience, and dedication they show each day to our children. 
We asked some of our foster and adoptive parents what they are thankful for, and here's what they said:

Trey and Kristin Green:
God's given us a home that allows us to have space for extra kiddos, and God has given us biological children who are open to these kiddos and love them.  
Our support system featuring our family, friends and Bair. 
Each other – because we need each other's strengths and partnership as foster parents. I can't imagine doing it alone!

Joey and Stacy Baham:

We are thankful for the tears and the hurt. It's a reminder that we are doing it right. That pain would be on our lil' one's heart alone, but we chose to share it and help bear some of their hurt for them. We then can give it to the One who can take it and in return, point our kiddos to that peace and hope that only can come from Him. 
We are thankful for the opportunities we receive only through our kiddos to reach doctors, DSS workers, teachers, nurses, fellow families, therapist etc. for Christ.  
We are thankful for fun times and sharing "firsts" with our kiddos. The first trip to a beach, first ice cream sundae, first times and experiences.  
We are thankful for our job and our church that allows us to do what we do. 
We are thankful for our "Baham" kiddos because they rock as foster siblings! And I know God will do big things with their love and sacrifice!
Eric and Hollianne Higdon:
We are thankful for support through foster care. Whether it be Bair, our local church, family, or even random people. Any kind of empathy and encouragement is helpful when you are doing such a hard mission.
Jermaih Nealy:

I'm definitely grateful for all the opportunities to serve and share my love with my boys. We have challenging days, we have good days and they both bring me joy because we learn, grow, and get better!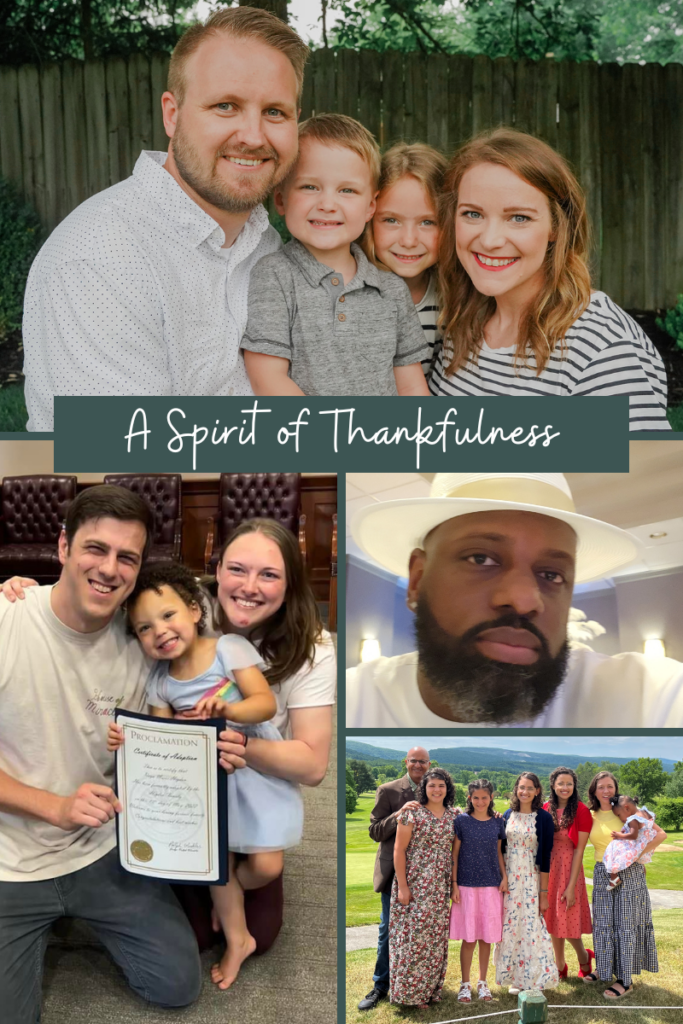 Whether you've fostered, struck up a conversation at an event, donated items, your time, invested in a child, or educated yourself about foster care– we are incredibly grateful for you. Our hearts are full in getting to know such incredible people, and having the opportunity we have to change children's and the lives of families.
What are you most thankful for? Visit us on our Facebook page or Instagram page and share what you are most thankful for this season or every day!
Become a Foster Parent Through The Bair Foundation
Since 1967, The Bair Foundation has been committed to building strong children, strong families, and strong communities. It is through loving foster parents that children have a sense of belonging and a loving home.  
We are doing all we can, but we can't do it alone. The Bair Foundation is always seeking outstanding people to join our team. We will never stop fighting for the children who need someone to fight for them. We need all hands on deck to help these children become who they want to be. Give kids in foster care a chance. Give The Bair Foundation a chance to provide you with such an honor. Become Foster Parents. Our children deserve a brighter future. 
If you are interested in becoming a foster parent, you can request no-obligation information about fostering at The Bair Foundation here and a team member from your local office will contact you directly.
Of the 23,000 children who age out of foster care each year, 20 percent become homeless.
Join us in our mission to help children in need before it's too late.
Become a Foster parent